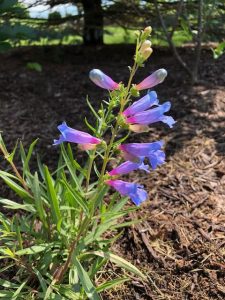 Looking for answers to your gardening questions?
Call the Master Gardener Helpline
Rockingham County – 540-564-3080
Augusta County – 540-245-5184
Or email your question to CSVMGA@gmail.com.
Master Gardeners will research questions regarding gardening or related matters and respond to the caller in a timely manner. In addition, walk-ins are welcome with questions or specimens of plants or insects to be identified (please call ahead to insure that an MG will be available).  If the Master Gardener is unable to diagnose the plant disease or identify the insect, samples may be sent to Virignia Tech for further problem identification.  Follow these instructions for preparing a good sample. This video from Virginia Tech Plant & Insect Labs also provides further good instructions on how to submit a sample.
This free service is available to all Rockingham and Augusta County residents.  (Questions from commercial growers are referred to the appropriate Extension Agent).  Sorry, but we cannot make any home visits!
The Master Gardener Helpline is staffed by MG volunteers.
At Rockingham County Extension Office, 965 Pleasant Valley Rd, Harrisonburg, VA (map below) – year round – Tuesdays (10 am – noon) and Fridays (1 – 3 pm)
At Augusta County Extension Office, 13 Government Center Ln, Verona, VA (map below) – March thru October –  Mondays (9 am – noon) and Wednesdays (1 – 4 pm)
In helping diagnose different plant problems, Master Gardener volunteers access Virginia Tech's resources, such as the Home Grounds and Animals Pest Management Guide, the Plant Disease Clinic, Insect Identification Lab, Weed Identification Lab, and the Soil Testing Lab. Follow this link to see our online resources.
Rockingham County Extension Office
Augusta County Extension Office