Join the Central Shenandoah Valley Master Gardener Association on Saturday, October 9 (10AM – 12 Noon) for an in-person workshop to create an Autumn Succulent Basket. The workshop will include instruction, the container, and all of the plants and materials required to create your basket.
Due to safety protocols, the workshop will be limited to 20 participants and masks must be worn as this is an indoor event.
To register, please see the "Event flyer" document below to complete your registration and payment. See complete instructions within this document. Once your registration is received, you will be notified via e-mail.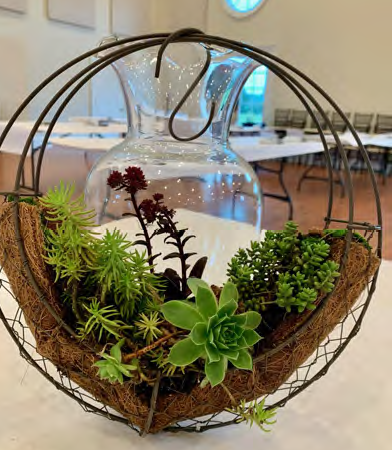 The fee for this event is $35
For more details, see the flyer for this event (PDF)
This event is at the following location: 965 Pleasant Valley Road, Harrisonburg, VA (Rockingham County office of Virginia Cooperative Extension). A map of the location is below.